Opulent, One-of-a-Kind, Sustainable Jewelry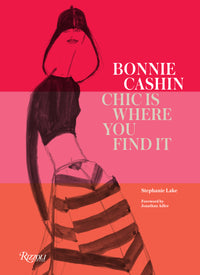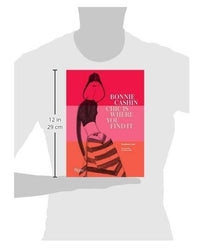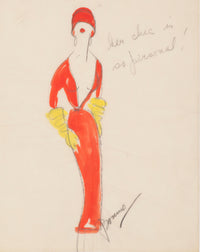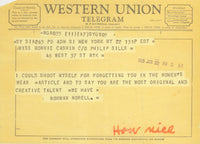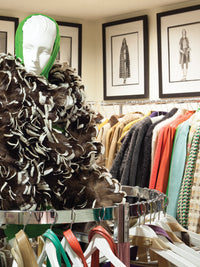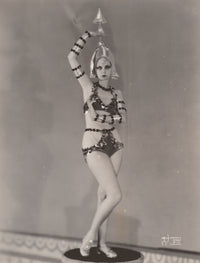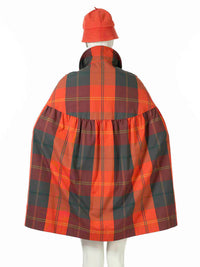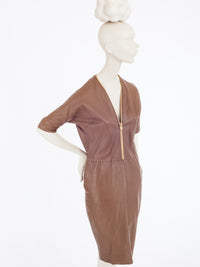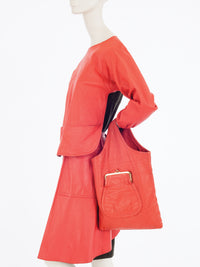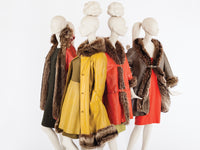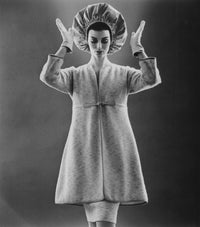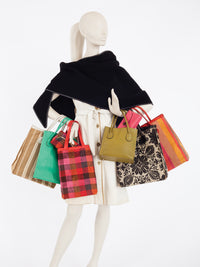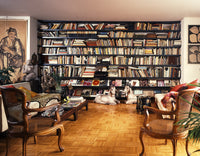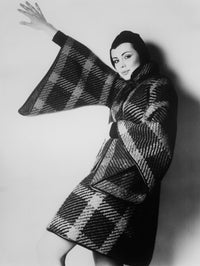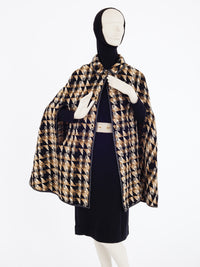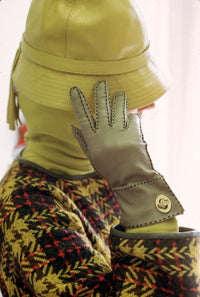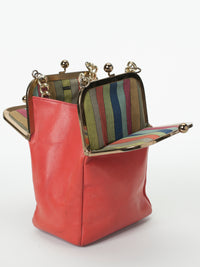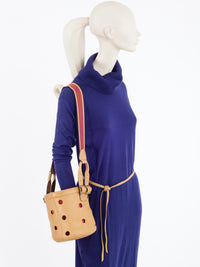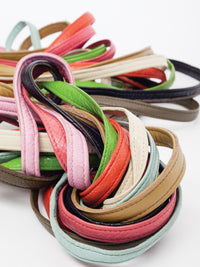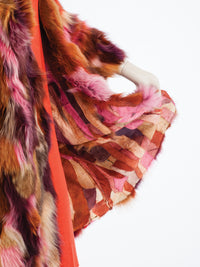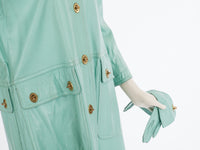 Signed First Edition "Bonnie Cashin: Chic Is Where You Find It"
Regular Price

$100.00

Sale Price

$100.00

Regular Price

Unit Price

per
Signed First Edition copy of Bonnie Cashin: Chic Is Where You Find It, inscribed by Cashin heir and biographer, Dr. Stephanie Lake with foreword by Jonathan Adler.
Bonnie Cashin: Chic Is Where You Find It
An exhilarating look at the quintessential American modernist, acclaimed for her "Auntie Mame" lifestyle, her iconoclastic approach to fashion, and her visionary designs for the modern American woman. A talented artist who happened to become a fashion designer, Bonnie Cashin was brilliant, free-spirited, and unconventional in all she did. Revered for her intellectual and independent approach to fashion, Cashin changed the way women dressed with her revolutionary, forward-thinking approach to life. She designed chic, functional clothing for the modern woman "on the go"—women like herself who loved to travel and lived life to the fullest. The most successful independent fashion designer of her day, Cashin worked outside the fashion industry, yet is arguably the most influential designer of our time, revered in the fashion world and a muse for designers working today. Cashin is credited with many fashion "firsts," including introducing the concept of layering and championing such timeless shapes as ponchos, tunics, and kimonos. She is acclaimed for inventing the "it bag," with her classic handbag designs for Coach in the early 1960s. Brimming with a half-century of creative work, Bonnie Cashin celebrates the designer's incredible, well-traveled life and her revolutionary designs with an unflinching, happy elegance.
 290 Pages.  Lavishly illustrated.  Rizzoli Books.
REVIEWS:
"Eye candy it is. Everything about the book is visually arresting, highly personal, and informative, down to Bonnie's own dictums." Marilyn Kirschner, The Lookonline / Daily Fashion Report
"Her influence has made it onto the runways of Tom Ford, Chloé, and even Nicolas Ghesquière's Balenciaga, but her name is familiar only to costume historians and vintage enthusiasts . . . Though many are unaware, Cashin was in fact a mega talent . . . Most historians will agree that Cashin is one of the most innovative designers America ever produced. And now Rizzoli has lifted her oeuvre out of obscurity with the first-ever book published on the designer, Bonnie Cashin: Chic Is Where You Find It." –Jeremy Lewis, I-D Magazine
"More than fifteen years after her death, Bonnie Cashin seems to be having a moment."–Rosemary Feitelberg, WWD
"Bonnie Cashin was one of the great designers."–Bill Cunningham, New York Times
Bonnie Cashin "influenced the work of countless designers, but her name has largely faded from the history books.  This may be about to change, thanks to a new book about her life and work."—Fortune
"Cashin is the subject of a beautiful new book from Rizzoli, Bonnie Cashin: Chic Is Where You Find It, edited and with a text by Stephanie Lake and an introduction by Jonathan Adler. Lake met Cashin toward the end of her life and became a very close friend; she also took over the management of her estate after Cashin's death in 2000 and has been the single strongest advocate for her work. The book will be a great revelation to many unfamiliar with Cashin's designs. Others, who have long regarded her as one of the iconic queens of American fashion in the 20th century, will simply let out a sigh of relief that this brilliant woman finally has a brilliant book dedicated to her work."– Judith Freeman, Los Angeles Review of Books
"Does the name Bonnie Cashin ring a bell? She's not only the original founder of the Coach label, but she's also the most frequently copied designer, with Céline's Phoebe Philo and Tom Ford counting her as an inspiration. Now, she's finally being recognized with a Rizzoli tome."–Observer
"It's fitting that the definitive book on Cashin 's acclaimed career as a pioneer of American sportswear comes out this month, in the midst of a season loaded with references to her design influence . . . Lake's book is more than a compilation of greatest hits. It's a lively biography and scholarly look at 20th century design, which very much informs what we wear today." –Allison Kaplan, Minneapolis-St. Paul Magazine
"Bonnie Cashin, who helped shape both American Sportswear and the New York Fashion world . . . is the subject of a new career-spanning tome." —Harper's Bazaar
"Biographer Stephanie Lake recounts the pioneering designer's bold start . . . and her indelible influence on the birth of American sportswear."–Harper's Bazaar
"[S]ome fashion scholars go so far as to credit her with inventing American sportswear.  Stephanie Lake, is a protégé of Cashin's who owns her vast personal design archive and is the author of a recent monograph, "Bonnie Cashin: Chic is Where You Find It."  Fashion generates disciples, but rarely ones as devoted as Ms. Lake. She can tell you the value of Cashin's first contract with Coach ($2,500 for two collections) and the color of the Nelson Marshmallow sofa in her studio (yellow)."–Christopher Petkanas, New York Times
"An exhilarating look at the quintessential American modernist, acclaimed for her 'Auntie Mame' lifestyle, her iconoclastic approach to fashion, and her visionary designs for the modern American woman." –Rizzoli
"A career-spanning tome." —The Wall Street Journal
"This is an important and overdue portrait of a visionary whose ground-breaking approach to American fashion makes her the earth mother to virtually every New York designer who came after her."–Colin McDowell, Business of Fashion
"Aesthetically or ethically, there's probably no one in fashion I admire more than Bonnie Cashin. Decades of well-considered, pragmatic + madcap creativity without compromise,  . . .  This week's column looks at the lavish new bio that does Cashin justice from her start in stage + film costumes to design work for Sills & Co, Ballantyne, Hermès, Coach + many others. It's all Cashin's closet, we just live in it."—Nathalie Atkinson, The Globe and Mail
"Bonnie Cashin: Chic is Where You Find It is out this week. I'm an ardent admirer of Cashin's work, and it's the fulsome biography I've been hoping for almost as long as Lake's been writing it, not least because it confirms both a philosophy of living and a dressing sensibility that seems quintessentially modern. She may have been born in 1907 but Bonnie Cashin could teach today's fashion a few timeless lessons."—Nathalie Atkinson, The Globe and Mail
"It's making for such rousing reading; Rizzoli's books are always sensitively made, but this one is unique . . . " –Katie Haegele, The Lala Theory
"What's on your nightstand?"
"Stephanie Lake's Bonnie Cashin: Chic is Where You Find It, a survey of the pioneering fashion designer's work. I've been a fervent fan since junior high."–Pilar Vilades, Town and Country Design and Architecture Editor
"Though Lake is the eagle-eyed author of this biography, Cashin's voice come through on every page." –Katie Haegele, UTNE Reader
"This is the book I've spent a year waiting for.  Bonnie Cashin is (in my opinion) an underappreciated American original.  Unconventionally "Auntie Mame",  she brought true American style to the masses, producing functionally streamlined designs for women that led active American lives.  The foremost Cashin authority, jewelry designer Stephanie Lake, uncovers how her life and style influenced what we wear today.  Published by Rizzoli, you can count on beautifully photographed pages of fashion eye candy."–Pretty Page Turner, Reading the Runway
"If there has ever been a book of this genre that is long overdue it is this one, and a great debt of gratitude is owed to Stephanie Lake for taking on this monumental effort with such intelligence. Lake has shed a white light on one of the most brilliant designing minds of any century and offers the reader an astounding amount of written and visual information; the bar has been raised. . . . Lake is owed a debt by all fashion readers let alone the entire fashion community that is woefully to blame for ignoring those who truly paved the way for today's designers, who in large majority have drawn upon the endless ideas of Bonnie Cashin."—Jeffrey Felner, New York Journal of Books
"THE ABSOLUTE MUST READ FOR ANYONE IN FASHION"—Jeffrey Felner